On Sale
Angelica & Lavender Shower Gel
Hydrating. Enjoy the naturally soothing effect of this delicate lavender and angelica aroma blend. You will appreciate the soothing effect of calendula.

All our shower gels are pH balanced, vegan, and biodegradable. For use on all skin types.
This product is a 2 in 1 and can be used as a body wash and a handwash. To reflect this 2 in 1 versatility, we have decided to combine the Shower gel and Hand soap into one Bodywash + Handwash for our bulk formats of 4L, 10L, and 20L. 
All of our bottled products are refillable. Please consult our store locator for a retailer near you.
The 500ml and 1L bottles have dispensing caps.
 *Please note the 500ml, 1L, 4L and 20L formats do not come with a pump. Pumps are available for purchase in the Accessories section. 
The 10L format is used to refill our 4L and 20L containers. Because of the wide opening of the bag, it is not suitable to refill smaller containers.
Ingredients: Purified water, Organic blend of Calendula officinalis (Calendula), Arctium lappa (Burdock root), Salvia officinalis (Sage), Urtica dioica (Nettle leaves), Rosmarinus officinalis (Rosemary), Taraxacum officinale (Dandelion), Equisetum arvense (Horsetail), Angelica archangelica (Angelica), Hydrastis Canadensis (Goldenseal), Sodium C14-16 olefin sulfonate, Cocamidopropyl betaine, Glycerin Coco-glucoside, Lauryl Hydroxysultaine, Glycereth-2 cocoate, Caprylyl Glycol, Ethylhexylglycerin, Panthenol (Vitamin B5), Hydrolyzed rice protein, Citric acid, Lauramine oxide, Cannabis Sativa (Hemp seed oil), Essential oil of Lavandula angustifolia (Lavender)
Made in Canada
Gluten-Free
Customer Reviews
07/07/2021
Genuinely Natural gentle body wash
I like the natural smell of the mildly scented body wash. I find it moisturizes perfectly for me as a man.
Jason W.

Canada
06/08/2021
Gel ******
Depuis mon séjour à Québec, au Monastère des Ursulines, qui m'ont fait connaître le gel ******, je l'ai adopté. Peau douce, parfum agréable. Il suffit de peu, pour se laver. Je recommande, les yeux fermés, ce produit.
France E.

Canada
05/31/2021
Lavender Shower Gel
Both me and my self and my partner use your products and we love them! The shower gel leaves you actually feeling clean, with a such a light calming smell. I find the bottle a bit hard to squeeze, I personally would suggest getting the pump if you go for the 1L Bottle. We find it made a huge difference. You don't seem to need a ton of product either which is a bonus. I think we will try a new scent next time we run out! Absolutely love your products!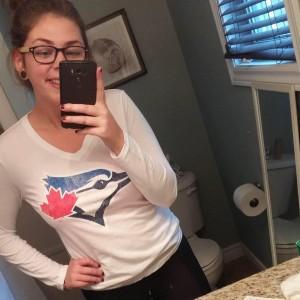 EK
Erika K.

Canada
05/25/2021
Excellents produits et services impeccables
Merci pour l'excellent service reçu. Vos produits sont de très bonne qualité. J'adore !
Marie-Ève L.

Canada
05/16/2021
Best Products
I only use Oneka products for shampoo and conditioner, as well as, shower gel. The all natural ingredients are best for my skin, hair and scalp.
Emmanuel P.

Canada