On Sale
Angelica & Lavender Shampoo
At Oneka, we believe that time in the shower is an act of self care, a moment to pause, reboot, connect to one's essence.

Our hair care products are crafted from organic plants carefully chosen for their toning, nourishing and pH balancing properties, combined with a subtle blend of essential oils.
Made with Angelica root extract, our Angelica & Lavender Shampoo is known to soften hair. Angelica also has powerful relaxing properties, in addition to soothing scalp irritations.
Known for its powerful regenerating qualities, Lavender essential oil helps repair dry or damaged hair and soothes itchiness due to a dry or irritated scalp. Gentle enough, our shampoo can be applied daily to promote a healthy scalp.
About the bottle

Oneka Elements Angelica & Lavender Shampoo is offered in the following formats:
500 ml
1 litre
4 litres
10 litres
20 litres
They do not come with a pump. Pumps are available for purchase in the Accessories section.
500ml and 1L bottles have dispensing caps.
The 10-litre format is used to refill our 4-litre and 20-litre containers. Because of the large bag opening, it is not suitable for refilling smaller containers.
Bottle colour, style and size may vary depending on availability.
Ingredients

Made from plants grown on our organic family-owned farm, our Angelica & Lavender Shampoo is a high-quality, natural product crafted in Canada. It comes from responsible agriculture (permaculture) and its biodegradable formula represents a smart, ecological choice. By incorporating this product into your personal care routine, you take a stand for cleaner & healthier products for yourself as well as cleaner and healthier practices for the environment.
Ingredient List: Purified water, Organic Calendula officinalis mix (Calendula), Arctium lappa (Burdock root), Salvia officinalis (Sage), Urtica dioica (Nettle leaves), Rosmarinus officinalis (Rosemary), Taraxacum officinale (Dandelion), Equisetum arvense (Horsetail), Angelica archangelica (Angelica), Hydrastis canadensis (Canadian Goldenseal), C14-16 olefin sodium sulphonate, Cocamidopropyl betaine, Coco-glucoside, Glyceryl oleate, Lauryl glucoside, Decyl glucoside, Glycerine, Panthenol (Vitamin B5), Caprylyl glycol, Ethylhexylglycerine, Polyquaternium-10, Hydrolized rice protein, Cannabis sativa (Hemp oil), Lavandula angustifolia essential oil (Lavender).
All our shampoos are pH balanced, color-safe, vegan, gluten free and biodegradable. For use on all hair types. 
How to use

Customer Reviews
11/30/2021
Shampoo
I have waited 2 months. Still no shampoo......so my review is not good one.
Kathy d.

Canada
11/16/2021
Wonderful!
Our family only uses Oneka's line up now. I have long naturally curly hair with skin sensitivities. This does not make my skin itchy or inflamed like most other products out there. My husband has a beard & has a gluten intolerance. He loves it also. The scent is great and not overwhelming. Great lather but does not strip your hair.
Danielle M.

Canada
08/06/2021
great product
favourite shampoo..such a nice clean product to use
Sandi M.

Canada
07/02/2021
Bon produit
Bon produit doux et délicat. Bonne odeur.
Johanne L.

Canada
05/31/2021
Angelica and Lavender Shampoo Review
I received a sample of the shampoo and conditioner in a gift box. I loved it so much I ordered the 1L bottle of them both! The smell is so lovely and calming, I feel refreshed every time I shower. I used to struggle with dandruff as well and I find I really haven't noticed it using this product. My hair is quite thick and on the wavy side, it seems to be getting curlier and almost healthier looking since I have been using this product. The shampoo lathers incredibly well and you don't need a large amount either- my hair is about waist length and I find I only need a small handful. It leaves your hair feeling incredibly clean and the smell stays fresh for a couple days. I am quite excited to run out so I can try your other scents! I would recommend getting the 1L pump with it as well if you go for the bigger bottle, it makes it soooo much easier to use.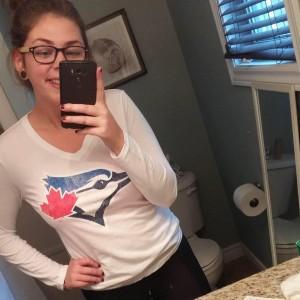 EK
Erika K.

Canada