On Sale
Cedar & Sage Shower Gel
At Oneka, we believe that time in the shower is an act of self care, a moment to pause, reboot, connect to one's essence.
Our body care products are crafted from organic plants carefully chosen for their toning, nourishing and pH balancing properties, combined with a subtle blend of essential oils.
Take a deep breath and let yourself be carried away by the rich and earthy smell of the forest. Oneka Elements Cedar & Sage Shower Gel promises you a moment of relaxation and rejuvenation while replenishing your skin for a healthy glow.
The invigorating scent of our Cedar & Sage shower gel is an invitation to a sensory escape, making shower time a delightful ritual for body and soul, naturally.
Besides its amazing aroma, our Cedar & Sage Shower gel delivers the purifying properties of cedar and helps soothe the skin. Our cedar-based shower gel promotes healthier, more beautiful-looking skin.
Our plant-based formula also includes extracts of burdock root, nettle leaves and hemlock needles which will naturally invigorate your skin daily.  Also present: Calendula, a plant that actively hydrates skin and protects it from daily external aggressions such as dust and air pollution.
About the bottle
Oneka Elements Cedar & Sage Shower Gel is offered in the following formats:
500 ml
1 litre
4 litres
10 litres
20 litres
They do not come with a pump. Pumps are available for purchase in the Accessories section.
500ml and 1L bottles have dispensing caps.
The 10-litre format is used to refill our 4-litre and 20-litre containers. Because of the large bag opening, it is not suitable for refilling smaller containers.
Bottle colour, style and size may vary depending on availability.
Ingredients
Made from plants grown on our organic family-owned farm, our Cedar & Sage Shower Gel is a high-quality, natural product crafted in Canada. It comes from responsible agriculture (permaculture) and its biodegradable formula represents a smart, ecological choice. By incorporating this product into your personal care routine, you take a stand for cleaner & healthier products for yourself as well as cleaner and healthier practices for the environment.
Ingredient List: Purified water, Organic mix of Calendula officinalis (Calendula), Arctium lappa (Burdock root), Salvia officinalis (Sage), Urtica dioica (Nettle leaves), Rosmarinus officinalis (Rosemary), Taraxacum officinale (Dandelion), Equisetum arvense (Horsetail), Angelica archangelica (Angelica), Hydrastis canadensis (Canadian goldenseal), C14-16 olefin sodium sulfonate, Cocamidopropyl betain, Coco- glucoside, Lauryl sulfate, Glyceryth-2 cocoa paste, Caprylyl glycol, Ethylhexylglycerine, Panthenol (Vitamin B5), Hydrolized rice protein, Citric acide, Lauramine oxide, Cannabis sativa (Hempseed oil), Essential oils mixture of Melaleuca alternifolia (Tea tree), Citrus reticulata (Mandarin tree), Thuja occidentalis (Cedar), Betula alleghaniensis (Yellow birch), Tsuga canadensis (Hemlock).
All our shower gels are pH balanced, color-safe, vegan, gluten free and biodegradable. For use on all hair types. 
Customer Reviews
12/29/2021
Amazing scent!
Very happy with my purchase, highly recommend it!
Caroline L.

Canada
12/06/2021
Top secret!
J'aimerais égoïstement garder le secret pour moi (puisque ce produit a été BO longtemps avant que je puisse en acheter) mais en même temps je suis très contente de partager cette magnifique découverte avec tout le monde. Expérience sensorielle extraordinaire :) merci de l'avoir crée.
Janie D.

Canada
11/24/2021
Fantastico
Smells like I've been rolling around beneath a stand of cedars
Shane J.

Canada
11/06/2021
Merveilleux produit
J'utilise ce gel de ****** pour toute la famille, même les enfants l'adorent.
Tina B.

Canada
09/02/2021
the best!
smells like a cedar spa every time i shower!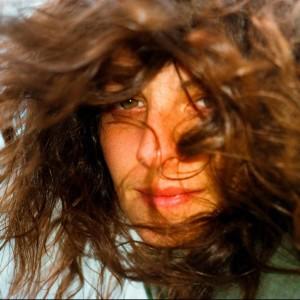 UL
Urszula L.

Canada